Posted on February 07 2017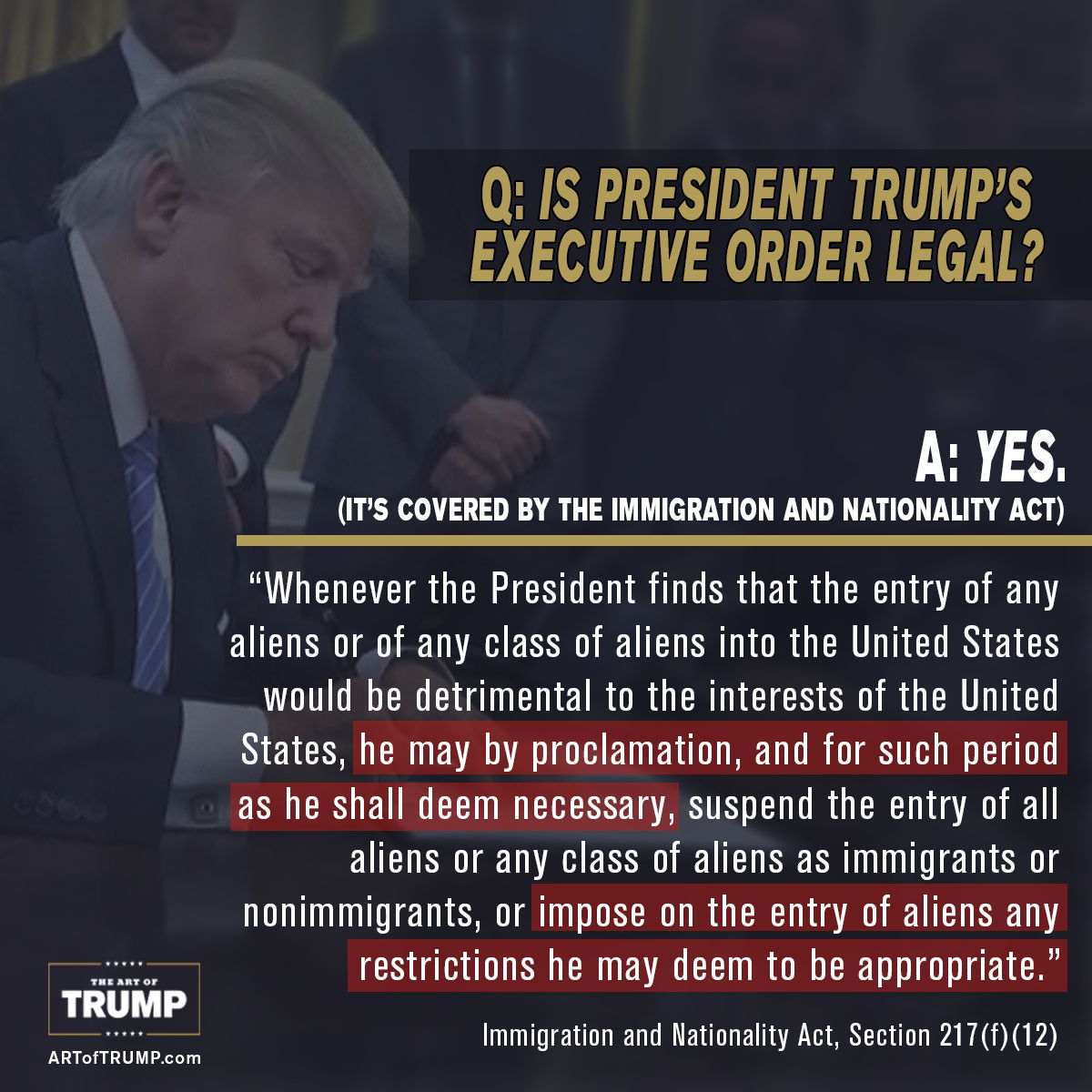 According to the Immigration and Nationality Act of 1965, the President's order to temporarily halt immigration from a list of terror-risk countries is perfectly legal.
Trump signed the controversial executive order on Jan. 27, suspending travel from Iran, Iraq, Libya, Somalia, Sudan, Syria and Yemen for 90 day. Entry by refugees is was halted for 120 days, and refugees from Syria were halted indefinitely pending an improved vetting process for these individuals.
President Trump's order is based on the terror list developed by the Obama Administration. Both administrations expressed concern over the lack of national government or records to assist in vetting refugees and immigrants from these countries.
A federal judge in Seattle suspended the order last Friday, raising questions about the legality of the order. The 9th Circuit Court of Appeals heard arguments on the case today. Its ruling could reinstate enforcement of the order, though many expect the San Francisco Court to rule against the administration.
Further appeal by the White House will next go to the Supreme Court, currently considered a 4-4 split between conservative- and liberal-leaning justices. President Trump's nominee, Neil Gorsuch, a conservative, is awaiting Senate confirmation.